Golf at Sea Pines: HHI, SC
The history of Hilton Head Island's Sea Pines is tied inexorably to its golf. It was, after all, the Heritage that first introduced Sea Pines to the world at large. Thanks in part to the climate, golf on Hilton Head Island is a year-round pursuit and, in Sea Pines, it comes in three distinctly different flavors.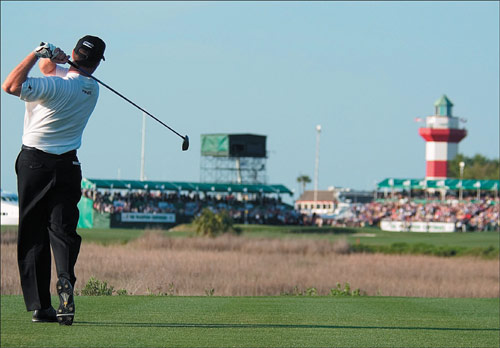 The Ocean Course is steeped in tradition as it winds golfers through scenic ocean-front views. The first course on the island, the Ocean Course continues to challenge pros and amateurs alike with its deep bunkers and lagoons. Along with the Sea Marsh Course, the Ocean Course is one of two Certified Audubon Cooperative Sanctuary courses at Sea Pines Resort. The two courses have also received the "beginner-friendly" certification.
The Sea Marsh Course takes duffers through Sea Pines' lush forests, weaving in and out of tidal marshes and dense oak trees. More forgiving than Sea Pines' other two courses, the Sea Marsh Course challenges golfers with its greens nonetheless.
The big name in Sea Pines golf has to be the Harbour Town Golf Links. Designed by Pete Dye in consultation with Jack Nicklaus, this picturesque course has hosted the Heritage every year since 1969. Charles Fraser saw the course as the perfect vehicle to promote his resort,and began planning for a tournament even before the course was finished. According to several who were involved with that first tournament, men were still laying carpet in the clubhouse on the first day of the Heritage.
Nearly every major golf publication has sung Harbour Town Golf Links' praises, and the course has repeatedly
been named one of the top 20 courses in the country by Golf Week and Golf Digest magazines. It has been ranked as the top course in South Carolina by Golf Magazine. The South Carolina Golf Course Owners Association also has named it "South Carolina Course of the Year."
Having world-class golf inside the resort helps make Sea Pines Resort truly unique.