Palmetto Dunes Lifestyles
Rebecca Walters
PALMETTO DUNES resort, world-renowned for its golf and tennis facilities, also is among the top family destinations on the East Coast. Located on beautiful Hilton Head Island, it abounds in outdoor activities where wildlife and nature co-exist.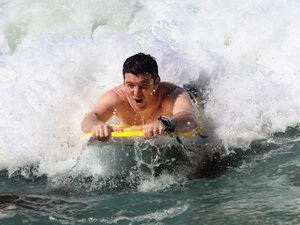 For young and old, and everywhere in between, Palmetto Dunes offers an abundance of outdoor fun. From biking and walking to kayaking and fishing, the 2,000-acre resort has it all. One of the most interesting features of Palmetto Dunes is its 11 miles of interconnected man-made saltwater lagoons, which can provide a leisurely day of exploration for kayakers of all levels.
The lagoons, which play a key role in providing drainage for the Robert Trent Jones Golf Course, one of three Palmetto Dunes courses, are also an ideal venue for boating, fishing and touring. The resort is situated on three miles of hard-packed, sandy beaches along the Atlantic Ocean that are perfect for a day of bike riding along the shore, crabbing, sunbathing, collecting shells or picnicking. The waves are reasonably tame-just right for boogie-boarding, surfing or a refreshing swim.
The beaches that front the Atlantic Ocean were reinforced using tons of sand dredged from the resort's lagoon system and Shelter Cove Marina and positioned to form the resort's characteristic dunes. Within the resort, biking and walking trails abound, providing a great way to take in the scenery while getting your daily exercise. In addition, more than 25 miles of smooth, paved paths wind through Hilton Head, so you can ride, walk or rollerblade your way around the island.
One of the best ways to experience Hilton Head Island is by boat, so, if spending time on the water is your cup of tea, head over to Shelter Cove Harbour and Marina, located just across U.S. Highway 278 from the Palmetto Dunes front entrance. Here you'll find a variety of water activities that will take you out to sea or let you meander through Calibogue Sound and Broad Creek. You can also try your hand at deep-sea fishing aboard a charter or learn about the Lowcountry's wildlife and nature habitats during a dolphin or nature cruise, where you'll also get to see more than 40 species of indigenous birds and fish. Rentals and instruction are available for boats, water-skiing, tubing, sailing and wake-boarding. Boaters who dock at Shelter Cove Marina receive full privileges and preferred rates at the Palmetto Dunes Resort.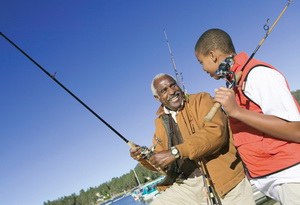 The resort offers a wide array of activities geared toward children, including biking, fishing, canoeing and kayaking. Kids can also take lessons to learn golf, tennis, boating, sport crabbing, nature activities, water-skiing and surfing. Tennis Magazine ranked Palmetto Dunes Resort among the "50 Greatest U.S. Tennis Resorts."
The tennis center features 23 clay courts and two Nova ProBounce courts, eight of which are lighted for night play. The center offers a full schedule of seasonal activities, instructional programs and daily round-robin tournaments, accommodating players of all ages and skill levels. Palmetto Dunes Resort boasts three expertly designed and challenging golf courses: The renowned Robert Trent Jones Oceanfront Course; the Arthur Hills Course; and the George Fazio Course.
The Palmetto Dunes Resort learning centers offer instruction in golf, tennis, fly-fishing, kayaking and sport crabbing, while nature excursions led by trained naturalists delve into the habitat of herons and ospreys, dolphins dining on menhaden in the shallows or fiddler crabs scurrying across the mud flats. The Palmetto Dunes Resort has been ranked as the No. 1 family resort in the United States by Travel + Leisure Family magazine because it offers a wide range of activities for every member of the family.