Spanish Wells Plantation | Hilton Head, SC Neighborhood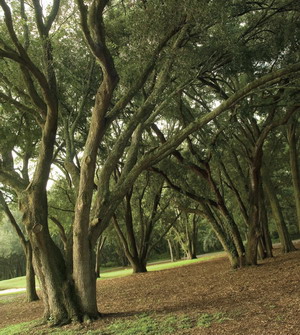 Tucked away well off the beaten path, Spanish Wells Plantation offers homeowners privacy, tranquillity and breathtaking views of the water. Located in a secluded section of the northern end of Hilton Head Island, South Carolina, Spanish Wells, a private community of more than 350 acres, sits peacefully on a peninsula between the waters of Broad Creek and Calibogue Sound.
Spanish Wells Plantation's more than 200 homes include some of the most magnificent and varied examples of architecture in the Lowcountry. From lavish estates to more modest homes, you might find such amenities as elevators, three-car garages, guest suites and multiple fireplaces. Properties include waterfront lots, as well as homes built around the nine-hole golf course and amid lagoons.
Homes range in price from around $500,000 to $15 million, while available lots are bringing between $175,000 and $6 million. Home sites are larger than in most Hilton Head neighborhoods, usually an acre or more.
The community is beautifully landscaped, taking advantage of some of the same indigenous plant life that greeted the Spanish settlers who flocked to the area hundreds of years ago, including azaleas, magnolias and huge live oaks draped in Spanish moss. These ancient trees provide much-needed shade during the sticky summer months. From an aerial view, it's sometimes difficult to find some of the homes because much of the environment has been left undisturbed. Although Spanish Wells is located well away from the hustle and bustle of the Hilton Head Island tourist season, it's only a short drive to the nearest supermarket, airport, hospital, restaurants and churches. The Cross Island Parkway, a toll road completed in the late 1990s, is just minutes from the front gate of Spanish Wells, giving residents easy access to the north or south end of the island, as well as to the neighboring town of Bluffton, located just across the bridge.
Hilton Head Island, on the southernmost tip of Beaufort County, is home to some of the best golf and tennis facilities in the area. The island's permanent population is about 30,000, but more than 2 million people visit Hilton Head each year, and many eventually become full-time residents. Hilton Head has a public high school, middle school and elementary school, all on the same campus on the northern end of the island. In addition, there are two private schools for students in grades kindergarten through 12: Hilton Head Christian Academy and Hilton Head Preparatory School. Adult education opportunities are available at the Technical College of the Lowcountry and the newly-opened New River Campus of the University of South Carolina, both located off-island in the greater Bluffton area.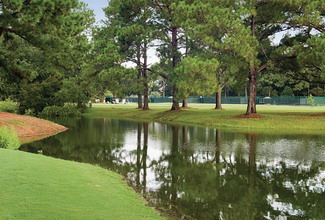 There's always plenty to do on Hilton Head Island, including annual festivals, arts and entertainment, and sports. And the pristine beaches are second to none. In addition, the island boasts numerous walking and biking paths, providing excellent exercise opportunities for the entire family.
Since the rural road leading to Spanish Wells is home to many native islanders, it's not uncommon to see people selling local produce at a vegetable stand or hawking fresh shrimp, fish or crabs, when the season is right, on the peaceful drive home.
Spanish Wells Plantation is one of Hilton Head Island's most ideal locations for those who love the water. There is a deep-water dock that residents can use for fi shing, crabbing and shrimping or just sitting back and taking in the scenery and the sunsets. But there's more to Spanish Wells than water. The community features a clubhouse and nine-hole semi-private golf course, community tennis courts, a swimming complex, a beach area and a recreational boat dock. The golf course, designed by George W. Cobb and Clyde B. Johnston, opened in 1971 and measures 3,052 yards from the championship tees.
Spanish Wells, a non-gated community of single-family homes and patio homes, is protected by roving security patrols. Annual homeowners association dues are about $1,200 for homes and $750 for lots. Long-term rentals are available. Location/directions: Spanish Wells is just past mile marker 2 after you cross the bridge to Hilton Head Island. Take a right on Spanish Wells Road and drive until you see the neighborhood's entrance.