Palmetto Dunes Golf, Hilton Head Island, SC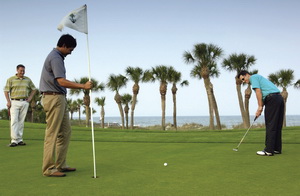 In an area known worldwide for its challenging and eye-pleasing golf courses, Palmetto Dunes stands out like a brand-new ball sitting up in the center of a lush, green fairway, offering three magnificent places to play.
Designed by a trio of the game's most venerated architects, each course serves up its own brand of golfing bliss, based on each golfer's skill level and whether he or she wants to navigate around and over trees, sand and water or simply enjoy looking at these staples of coastal Carolina scenery
The Robert Trent Jones Course, renovated in 2002, is the oldest of the three, playing at 7,005 yards off the championship tees.
The par-72 course features inviting, wide-open fairways and large greens, but it snakes through sections of an 11-mile network of navigable lagoons, and, hence, requires players to deal with water hazards on 11 holes, including seven on the beautiful but treacherous back nine.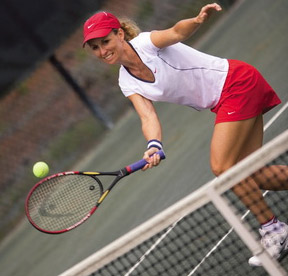 The par-70 George Fazio Golf Course is a bit more demanding, requiring golfers to hit the ball both with power and accuracy. At 6,873 yards from the championship tees, its long and narrow fairways are guarded jealously by sand and water, as are its greens. Its final three holes pose a daunting challenge for the most skilled golfers.
The fairway of the 425-yard, par 4 16th features large bunkers, and the narrow approach to the green is flanked by sand on the left and water on the right. The finishing hole is a 462-yard monster that bends to the right, but golfers who try to shorten the journey home by cutting the corner risk being blocked by trees. Huge sand traps come into play on the second shot, and balls that stray left risk finding the out-of-bounds markers.
The par-72 Arthur Hills Golf Course, enhanced by the beauty of its natural surroundings and ocean breezes, was built on a series of rolling dunes, providing an array of off-balance lies. The course plays at 6,651 yards from the championship tees. Among its most interesting holes is the 12th, a 399-yard par 4 with water virtually from tee to green along the right side. The narrow fairway all but disappears as golfers near the green. The finishing hole is a 516-yard par 5 that bends right and then sharply left near the putting surface.
Golfers who don't have the distance to reach the green in two must play to the right side of the fairway to earn the opportunity for a decent third shot.